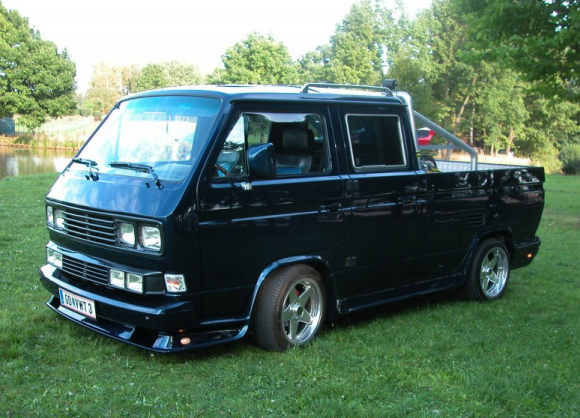 The pictures say it all with this custom VW T3 Doka. Everything on this double-cab has been redone. It has a custom bed liner and that's just the start. The interior has been completely re-upholstered including the seats and doors. This double-cab even has a custom console complete with meters, as well as a wooden steering wheel. Click through to see this beauty up close.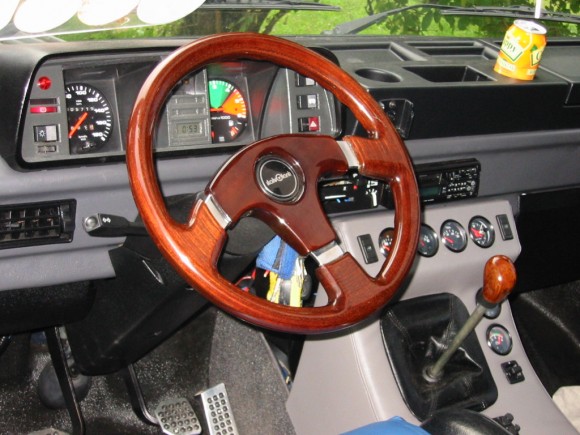 I love the custom console with built-in meters.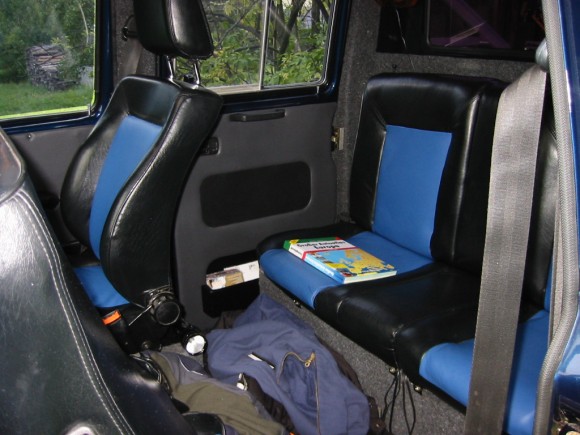 Do you like the multicolor upholstery?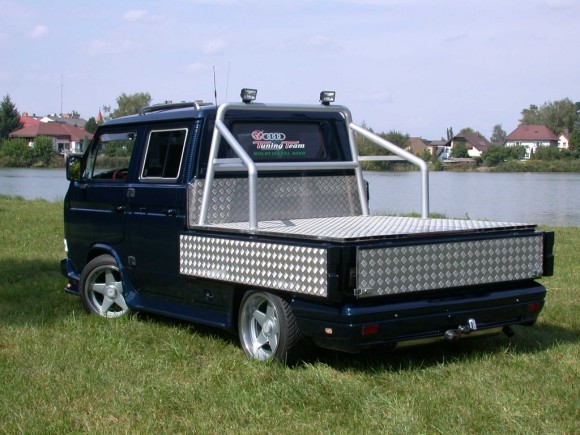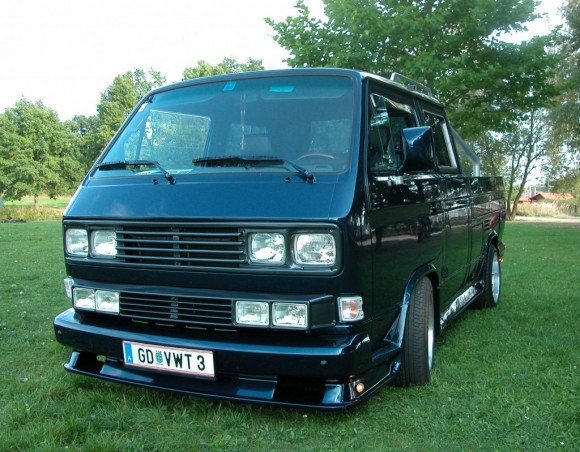 Full list of mods and hacks:
Aluminum pedals
Trailer tow
Dashboard attachment size with folding tables
AZEV alloy wheels (8.5 x 17 "and 10 × 17″) aluminum checker plate on the truck bed
Dashboard covered with leather, tooled glove compartment
Mitlackiert heatable and electrically adjustable exterior mirrors in body color
Roof rails of 3 Polo hatchback polished
DE dual headlights grill mitlackiert with Halogen headlamps in body color
Tachometer and digital clock
Headliner upholstered in leather
DIY board walls in sheet
Electric windows and sliding rear windows
Green Tinted glass all round, rear again darkened with foil
Hella running lights
Wood shift knob
Heated rear window
Leather seats guide rails reworked with leather
Center console fitted with additional displays and covered with leather
Porsche Hubdach outside mirror
Stabo digital radio
Sport steering wheel
Sports suspension
Door panels / door panels homemade, covered with leather
Door pins made of aluminum with VW logo
Taifunsport grill with dual halogen headlights Hella Micro FF
Conversion to 4 doors, half-height partition wall removed in the passenger compartment
Galvanized and lacquered roll bar
White indicator
Deflectors Check out the source link below for many, many more pictures of this beauty!